Over 15,000 hours and counting in control and monitoring wind turbine noise.
As wind power continues to become a popular green energy choice, noise control from wind power plants is a growing concern. The regulatory requirements on wind power call for high precision measurements. As experts in wind measurement and monitoring, we've developed wind turbine noise measurement protocols for the Ontario Ministry of Environment, and sit as Acoustic Advisors on Energy Projects for the State of Vermont. We are also the only firm in Canada accredited to measure wind turbine noise emissions as per the IEC 61400-11 standard. Different parts of Canada regulate noise from wind power facilities in their own ways.
We've measured Infrasound, and audible sound and vibration, inside and outside homes, for residents and wind companies. The bottom line is that we deliver unbiased data and information – in a somewhat clouded environment – so that our clients get the straight facts.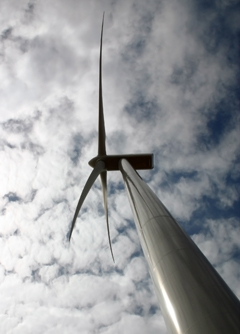 Noise control at Canada's largest cement plant.
When St. Mary's Bowmanville Cement Plant, the largest cement plant in Canada, with an operating schedule of 24/7 needed to update the Acoustic Assessment Report, they turned to us.
Changes in industry requirements meant we had to acquire a Comprehensive Environmental permit (ECA) which included an assessment on everything on site, including the quarry, the cement plant, the marine docks and the aggregate yard.
We created a massive computer model and were able to come up with a list of reasonable noise mitigation measurements for the site to comply with regulations.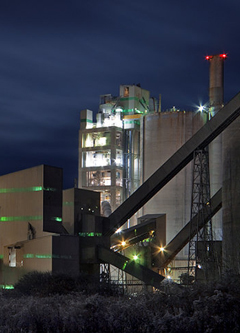 No more noise from rattling windows and floors.
When vibrations were causing complaints of floor, wall and window rattling, we were retained by Trans-Alta for noise mitigation due to excessive low frequency noise coming from the Ottawa Health Sciences Co Generation Facility (OHSC) over a kilometre away.
We solved the problem by designing and installing an Outdoor Active Noise Reduction system. The noise complaints stopped immediately and this system has been in place for 20 years now.
This project also won us a National Award of Excellence from the Association of Consulting Engineers in Canada.