FILM
Ready! Set! Action in Calgary!
To boost film production in Calgary, Calgary Economic Development is planning a new state of the art film studio that will rival film centres in Vancouver and Toronto. We've been brought in to help the design team build the facility and our concern is that the plan includes three large independent studios that are adjacent to each other using steel or precast concrete – neither of which are ideal for acoustical separation. Having prior experience designing Pinewood Studios in Toronto has helped us come up with creative approaches to ensure optimal performance in these new studios. Specific solutions are to optimize and enhance the wall and ceiling assemblies to provide the necessary level of isolation for the surrounding environment. Mechanical design recommendations are also being developed that will ensure that the background sound levels will remain at a minimum in this venue. Although the facility is currently in the design phase, we are confident that it will be a high-end film studio that will help Calgary's film industry and the City of Calgary at large.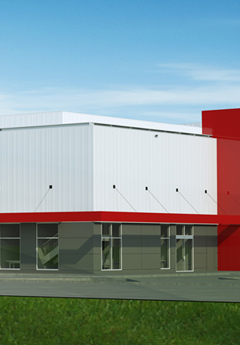 WIND
Helping Vermont keep wind power in check.
When the state of Vermont introduced wind power, they found that their regulations were inconsistent and they needed help assessing complaints, reviewing proponent noise studies, and generally interpreting the intricacies of wind turbine noise. So, the Vermont Public Service Department turned to Aercoustics for our expertise and experience in wind power noise consulting. In this role, we provide due diligence, review proponent reports, conduct post constructions sound measurements and provide public submissions on issues related to noise measurements and modeling practices for wind turbines. We continue to work with them on an on-going basis, ensuring that regulations are met, queries are answered and problems are solved.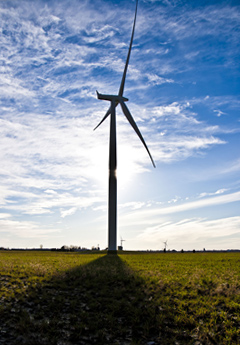 COMMERCIAL
Creating the rules with North America's tallest wooden building.
Even though timing was tight, when tasked with taking over another noise consultant's role on what would become the tallest wood building in North America, it was too exciting an opportunity to say no. Traditional wood buildings offer significant acoustical challenges related to sound isolation between adjoining spaces and throughout the building. And the Wood Innovation Design Centre will be a multi-use building, housing the university's lecture theatres, video-conference rooms for distant learning, workshop laboratories, staff offices and tenant space. With limited design guides to follow given the size of the building, we had to rely on the science of acoustics and noise control engineering to help create new building technologies. So we did. And we developed the theory required to accurately determine what the design of the walls, floors and ceilings would be for optimal sound isolation and room acoustic performance. And we're confident that end result will be a building at the forefront of its industry and will be used a model and design standpoint going forward.