Long-term care facilities are designated spaces offering a range of health and personal care services to individuals – usually seniors – with complex support needs. There are different levels of care, depending on a client's needs, and can include extended care, chronic care, or complex continuing care.
Above all, long-term care facilities are homes – places where people can live comfortably while having their care needs met. They should be designed to be places of healing. Long-term care facilities that are afforded the same design considerations as healing facilities such as healthcare spaces will offer the best opportunities to residents and workers alike.
If overlooked, a long-term care facility without the right acoustic treatment may be uncomfortable for residents. Areas such as dining rooms or common group spaces can be excessively loud without the right internal finishes. In addition, research done by HART Healthcare Acoustics Research Team in the U.S. found that 66 per cent of healthcare workers found patient rooms to be noisy.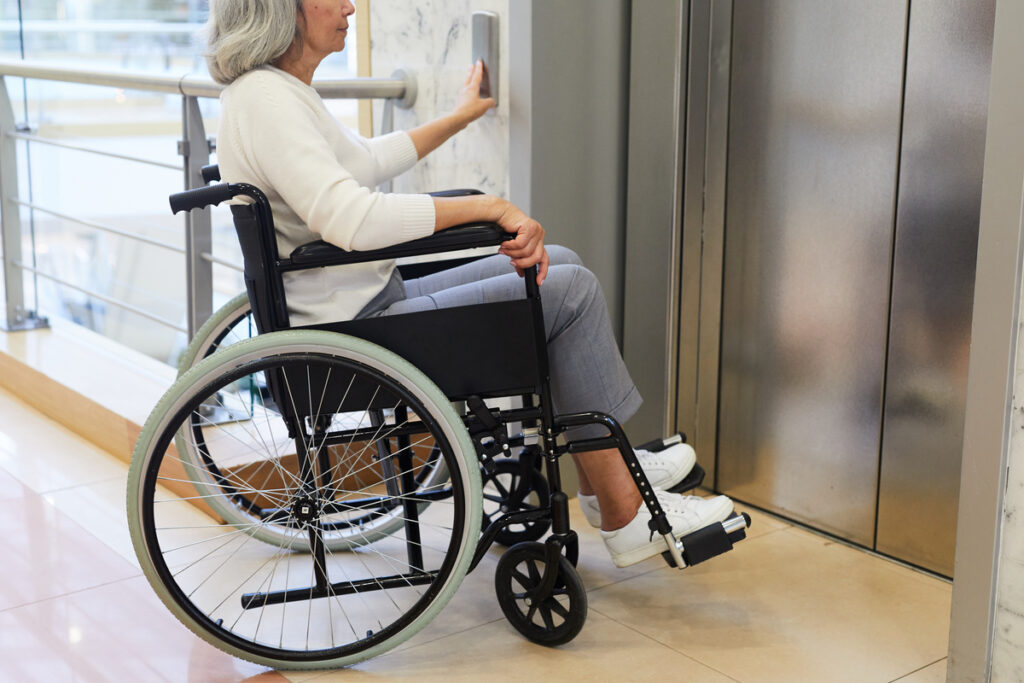 Noise isn't just annoying. It has a direct impact on health outcomes. Research shows high sound levels in hospitals, healthcare and long-term care facilities impacts patients by:
Impairing sleep
Increasing blood pressure and stress rates and, ultimately, the risk of diabetes, stroke and heart attacks
Compromising patient confidentiality.
A noisy environment can be particularly challenging for patients with dementia. Hearing has the most significant impact on the quality of life of people with dementia because it can alter the way a person perceives external stimuli. Hearing is also one of the last senses to completely decline. Studies show noisy environments can actually accelerate dementia and make it more likely that patients will become confused and disoriented.
Increased sensitivity to sounds, difficulty tracking the source of sound in noisy environments, auditory hallucinations and inability to process auditory information are some of the hearing problems related to aging and memory disorders. Reducing the negative noises in a space will lead to a healthier environment for residents and staff alike.
In addition, healthcare facilities have found that a quieter environment cut down staff sick days and reduced patient recovery times, which shortened hospital stays. Considering the average length of stay is six to seven days at a cost of up to $15,000, reducing a stay could translate into significant savings for healthcare facilities, reduced wait times, and better health outcomes.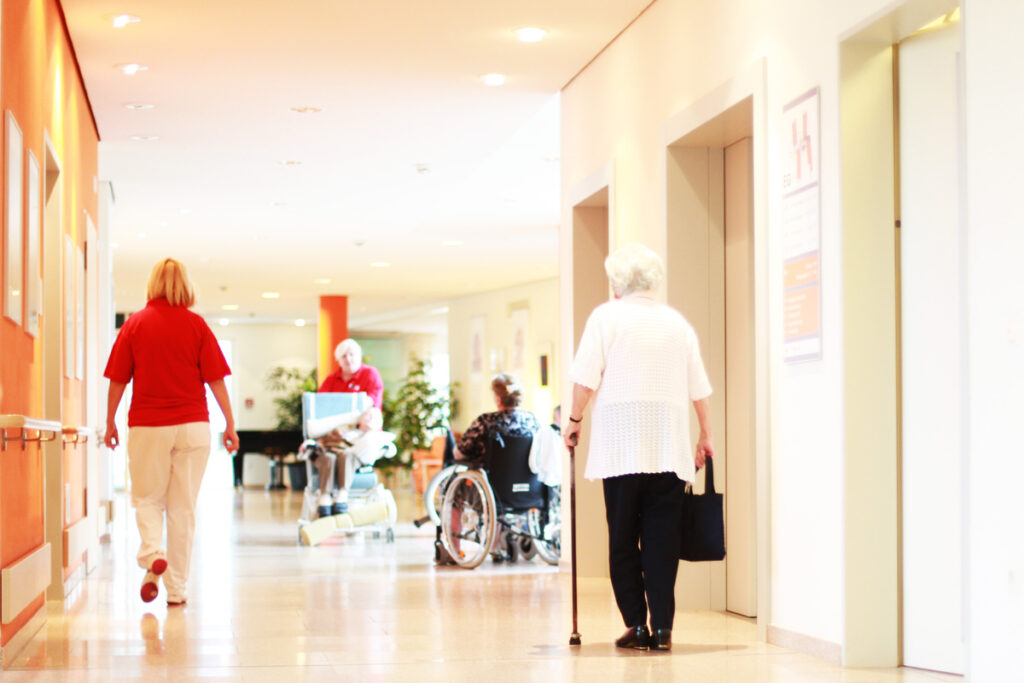 Key Acoustical Considerations When Designing Long-term Care Facilities
When designing a long-term care facility to ensure it is a place for people to enjoy, rest and recover, developers need to consider the following.
Community: Is the site appropriate in terms of the noise environment? Just because residents may be older doesn't mean they should be subject to high noise levels unnecessarily. Outdoor environments can be calming if they are not excessively noisy. The building envelope must also provide the necessary sound reduction from external noise sources such as road traffic, rail or industry. This would also apply to attenuation of building services noise in the facility. Often commercial-sized kitchens are provided as part of the development, and the extract system can be a key noise source.
Comfort: Are the spaces acoustically comfortable? Do the common spaces incorporate acoustic absorption, appropriate for group discussions, dance activities and communal living? The use of acoustically absorbing materials is paramount in large-volume spaces.
Clean: Ensure the design complies with the hygiene demands of the facility and incorporates materials with surfaces that can be wiped down. While it is possible to add sound-absorbing solutions to the walls and ceilings to lower sound levels, the acoustic treatment might be fabric, which makes it difficult to wipe down and maintain hygiene levels. The ceiling is often the most efficient place to provide absorption because it is less likely to be touched.
Calm: Finally, provide an ideal acoustic environment for memory and age friendly living, which supports wellbeing and activities of daily living. Familiarity with sounds, such as nature, animals or sound used for wayfinding, can all enhance a person's daily activities. With the advancement of technology, consideration should also be given to providing spaces where people can connect via video or conference calls, to provide meaningful interactions with family members. Music (although highly personal in choice) can also be a memory stimulator for people with memory disorders.
Good
Music to sing to or familiar melodies
Rustling leaves or running water
Day-to-day activities including visitor interactions and staff interactions
Pleasant animal sounds such as cats purring
Guiding sounds that emphasize the sense of time and place
Bad
Traffic noise or abrupt loud noises
Items falling on a hard floor
Loud music or speech
Alarms from various systems (fire, audio, phones, security)
Phones, vacuum cleaners, dishwashers, cooking sounds and footsteps on hard floors
*Excerpts from Viivi Salminen's Acoustic design in memory-friendly living master thesis
We Cannot Afford to Ignore it
There are currently 50 million people with dementia globally and those numbers are set to triple by 2050. It's critical that, as we design long-term care facilities, the needs of dementia patients and the impact sound can have on them are part of the consideration. The goal should be to minimize what is bothersome and enhance what can provide a sense of calm, comfort, rest and recovery.