How did acoustics, noise, and vibration become your specialization?
In April 2002, I was hired out of university to be an "air-head", so to speak, for a medium-sized engineering consulting firm. Air-head because the typical project work included air emissions inventories and annual reporting for industrial clients.  As a junior and a new consultant, I said yes to every learning opportunity – which afforded me the best site visits to Ontario's finest landfills, active and shuttered industrial sites and views from the top of industrial stacks. Saying yes eventually provided me with an opportunity to be on an automotive parts plant rooftop in Ontario working alongside a colleague who was doing noise measurements of industrial stacks and dust collectors that were generating noise complaints from the neighbouring residential area. I was drawn in by the work and the equipment. Noise was tangible to me. It could be measured to verify a complaint, thoughtfully evaluated, controlled and the community immediately improved.  I was hooked and my career path charted on that rooftop.
How did you arrive at Aercoustics?
My arrival at Aercoustics had been in the works for some time. I first met Steve Titus in 2007 at an Air and Waste Management Association (AWMA) meeting where we both presented on noise. I congratulated him on a great presentation and told him that I was going to steal his SEA Can (large shipping containers used to transport goods oversea on boats) to create barrier walls as my own and we have remained connected since.  Nicholas Sylvestre-Williams and I similarly met when we were both at other consultancies and enjoyed sharing common war stories and a few conference post presentation events – 2014 is an absolute stand out for Nick and I in Fort Lauderdale where we swam with the sharks. In 2016, I left consulting to hone my business development skills full-time and work for a noise control manufacturer.  I had the opportunity to lead as Regional Director for the West Coast and supported clients in a sales territory that was near 70% of North America including Western Canada (Manitoba to British Columbia), Pacific Northwest USA (Portland, Seattle, Colorado, Dakotas), West USA (LA, Arizona, Nevada) and South USA (Texas, Louisiana). In 2018, my team and I hosted clients in San Francisco at the Rugby Sevens World Cup. Travel is a natural perk of business development and I have had the pleasure to work with clients and develop relationships in Hong Kong, Munich, Berlin, Seattle, Los Angeles, Colorado, Hawaii, and Las Vegas.  However, achieving 100k elite status with Air Canada is exhausting. The pandemic presented the timing and opportunity to join the AEL Team in October 2020 as an Associate and working in Business Development alongside Anthony Roppa.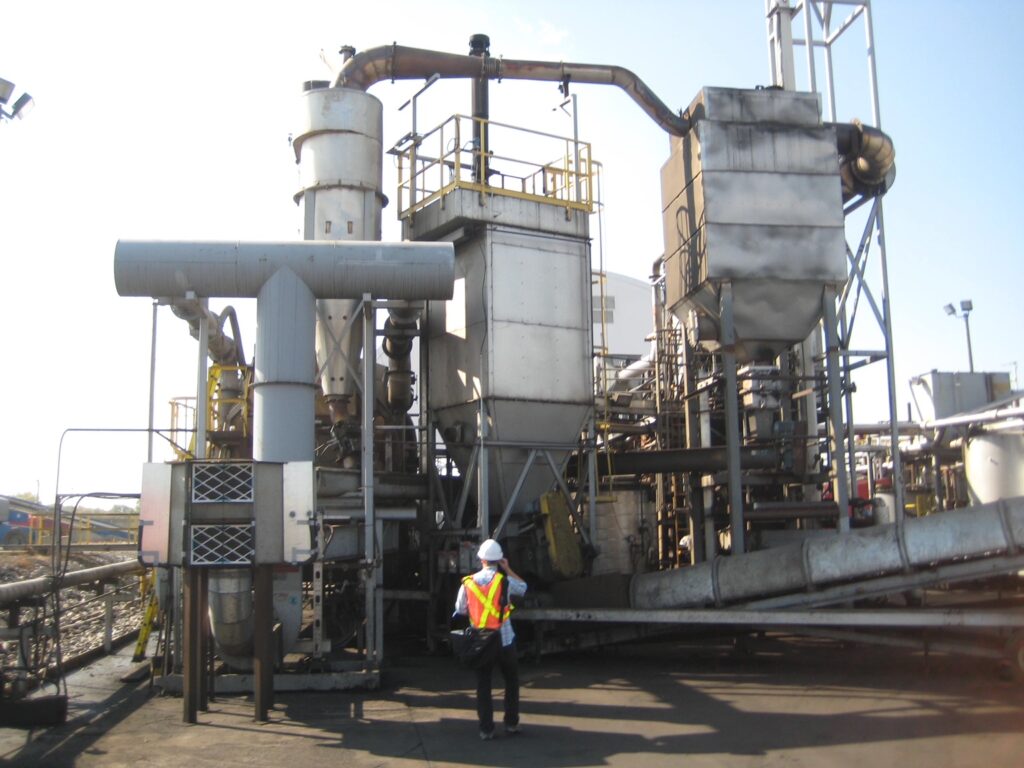 How do you describe your area of specialization to your family? 
This Dad has always been the "Noise Guy" at home.  A definite career high was speaking to my daughter's Grade 1 classroom about "the what & the why" of Acoustics Noise and Vibration and I had a B&K 2250 Sound Level Meter to help me to explain sound versus noise. Twenty screaming six-year-old's are very effective noise sources!
What project are you most proud to have worked on?
I am proud to make the world a little less noisy, one project at a time. I have had the pleasure of evaluating and treating many good, bad and ugly industrial sites across North America and always felt a sense of pride completing my control work improvements in partnership with the facility and departing each site with a sense of accomplishment that the community noise exposure was better for it.  I have also worked on some interesting interior acoustics projects for the Old Post Office and Tribune Tower in Chicago.
What motivates your work?
I have a passion for customer service and business development that was learned in my first career as a newspaper carrier.  I am always a client advocate. I look for partners rather than projects and I love that we help our clients to execute the best version of their project vision into reality.  I engage prospects and returning clients with a Friendship and Fellowship mindset; everyone likes to work with their friends. I even have a F&F tattoo on my left arm –it's a reminder to centre my business hustle and grind with sincerity and to value each client interaction.