Aercoustics Engineering Limited
1004 Middlegate Road, Suite 1100
Mississauga, Ontario Canada,
L4Y 0G1
Phone:

416-249-3361

Fax:

416-249-3613
Getting to the Aercoustics Office
For easiest access to our entrance, please use the building driveway that is closest to Stanfield Road.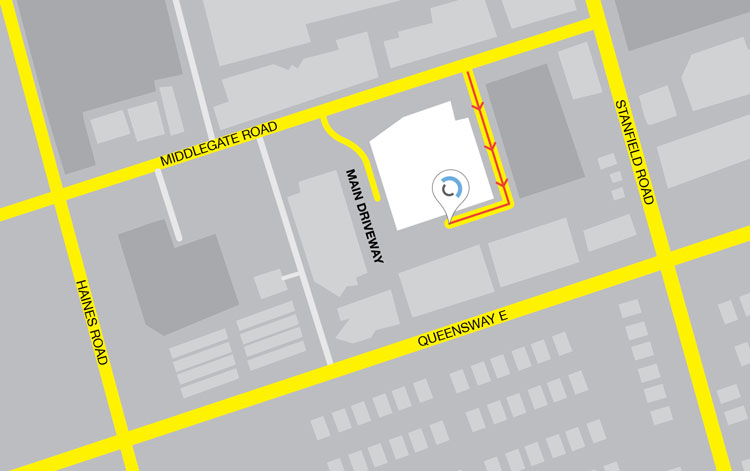 Experience solutions engineered by Aercoustics
Do you have a current or upcoming project with an acoustic, noise or vibration issue? We'd love to hear about it (no pun intended). Together, we can come up with an innovative, workable solution.
To learn how we are complying with the Accessibility for Ontarians with Disabilities Act (AODA), download the Aercoustics Accessibility Policy.