What does Friday look like in your office? For many, there is the after-work drinks or social lunches, some have moved to reduced summer hours and for others they are still mired with meetings all day or have that one colleague who insists on scheduling a 4pm meeting. At Aercoustics, we have made Fridays sacred, leveraged what we learned from the pandemic and made our focus on wellness and balance.
This means, every Friday, there are no internal meetings so that people can focus and gain back time they have lost to meetings during the week.  We call this Focus Friday.  We all know how productive our days can be when we can just sit and get work done rather than being dragged into the never-ending need for meetings.
What We Do for our Team's Wellness
Every second Friday of the month, we look forward to telling our team members to "E.F.F. Off". Maybe not what you are expecting to hear from an HR professional, but in this case, it means (E)ducate (F)ocus (F)uel.
On this day, known as E.F.F off Friday, we dedicate the mornings to Learning and Development (Educate and Focus) and the afternoons are for team members to do whatever they want, but with the main focus being recharging (Fuel) and taking time for themselves.
These are just a couple of the many ways we are investing in our people and culture. Flexibility, a focus on balance and family has always been our mantra but this year, we are taking it further. At a time when many companies are struggling with morale and looking for ways to help pandemic-stressed employees, we are remaining focused on our team and how we can make this the BEST place to work.
In addition to our sacred Fridays, to continue our focus on wellness, we are adopting an unlimited paid time off policy. With the idea that if you need a personal day- whether for vacation, illness, bereavement or just a day off to reset and focus on you, you take it.
Benefits of Investing in our Team's Wellness
There are many reasons why it pays to invest in your team but here is our motivation:
Improve mental health: The past year and a half has been hard on everyone. It's in times like this, we need to be more diligent about taking care of ourselves and our teams. Providing unlimited paid time off, removing Friday meetings and giving the second Friday of every month to take time to invest in ourselves and rest, can help to improve mental health and reduce burnout.
Attract and retain talent: Everything we do around company culture and investing in our people is done to ensure that our most talented assets see value in working and staying with our company. Being flexible and having perks like unlimited paid time off is attractive to people at all stages of their career and life. Knowing your employer trusts you, empowers the team to do what is best for them and ultimately for the company.  Highly engaged teams are the most productive teams.
Enhance productivity: There is all kinds of research on productivity and burnout, but we don't need experts to tell us that when we have uninterrupted time to focus paired with time off to reset and recharge, we are more productive and ultimately happier.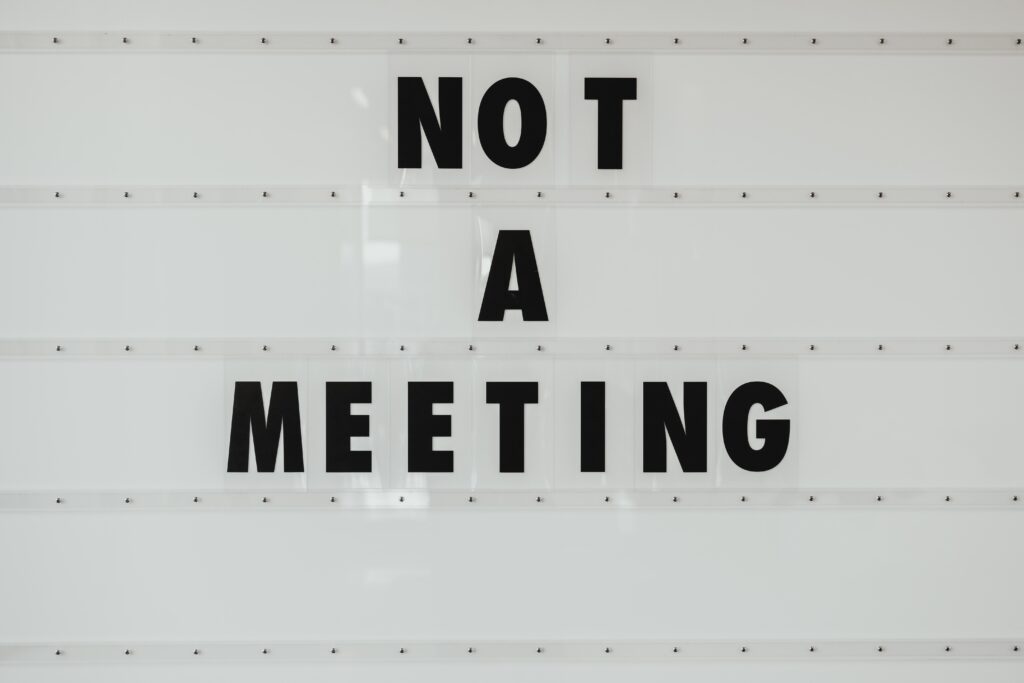 Workplace Wellness and the Pandemic
The pandemic has made workplace flexibility more important than ever before. Employers who have insisted on bringing teams back to the office have faced the consequences of losing team members to companies that offer remote or hybrid working arrangements. A lack of flexibility can cost a company good people.  We have seen that we can make it work.  But, on the flip side, companies opting to offer flexible working arrangements, and putting a concerted focus on wellness have attracted incredible talent.
At Aercoustics, we, as a leadership team, are not just "talking the talk". We will be modelling this as well, setting our own boundaries and practicing self-care by using the time to do focused work and recharge, walking during meetings, turning the camera off or taking a day to reset– whatever we personally need.
That means, you won't see me booking internal meetings on a Friday but instead clearing out my inbox and catching up on focused work.  On E.F.F. Off Fridays you will catch me reading up on new HR trends or off on a hike with my dog, or slightly less fun, as a mom of two active young boys, catching up on chores! No matter how we choose to spend our time, we know this is definitely not lost time for the company. In fact, we are confident that this decision to empower our team to decide what is best for them will yield greater returns for our company with a boost in morale, productivity, happiness and loyalty. We might be the first company to tell our team members to E.F.F off, but we won't be the last to make sure our teams health and wellness is at the forefront of everything we do.