Meet Our Leadership Team
Aercoustics is more than a company that focuses on science and mathematics, tangibles and intangibles, process and intuition. Our people have a personal passion about how human-made, machine-made and environmental sound and vibration affect the way we live, work and play. Meet the Leadership Team of Aercoustics: a merry band of professionals who work day to day to solve your problems.

Steve Titus
President & CEO
When he's not devouring articles on auto racing technology, testing the tensile limits of his snowboard, or whittling down his golf handicap, you might find Steve in downtown Toronto at a design meeting – doing what he loves – solving problems.
Some of the innovative work that Steve is most proud to be part of include: the acoustical engineering for Corus Quay, Sick Kids Peter Gilgan Research and Learning Centre, and the Thunder Bay Consolidated Courthouse. Over the years, Steve has worked to some degree on almost every project type and sector, but his passion is for architectural design and management of the business. Today, in addition to his design capabilities, Steve is the President & CEO of the firm, and is responsible for the strategic vision and direction for the future of Aercoustics.
Steve's favourite part of Aercoustics is the culture and the ability for the organization to change.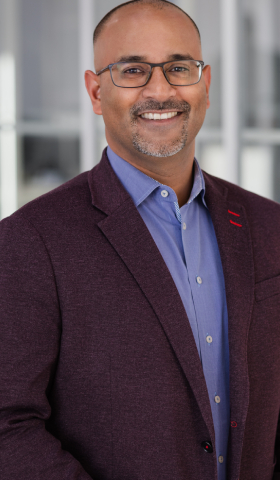 Payam Ashtiani
Principal
Perhaps it was Payam's love – and mad skills – for the classical guitar that drew him to the finely tuned work at Aercoustics where everyone is encouraged to delve deeper into projects that are of interest to them.
Some of the outrageous engineering projects at Aercoustics that Payam is most proud to be part of include: the Ontario wind turbine noise measurements protocol development where he was part of the team that developed new methodology which is now being mimicked by others, South Kent Wind farm post construction measurement campaign – the largest wind farm in Canada and the Wilfred Laurier Global Innovation Exchange acoustic design where new room acoustic modeling and design techniques were used.
Payam's favourite part of Aercoustics is the breadth of knowledge in the company that constantly allows for innovation and re-writing of the technical rules used in the industry.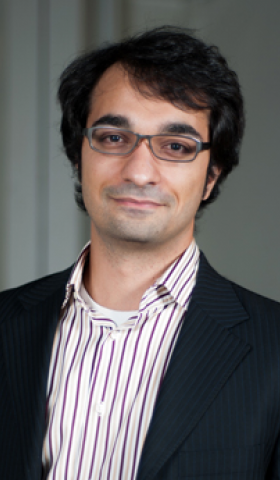 Tim Preager
Principal
Playing hockey, playing guitar and drums, and playing around with new ideas to help better the Toronto Transit Commission (TTC) are some of the ways Tim spends his time these days.
As project engineer for the TTC, Tim is proud to provide services in acoustics, vibration and noise control for existing and proposed projects such as Subway Rail Vibration studies, the proposed Steeles West & Finch West Subway Station Acoustics, the existing Roncesvalles Street Car House and TTC Union Station Renovation the proposed Storage and Maintenance Facilities for the Transit City Expansion. Other innovative projects that Tim is proud to be part of include Maple Leaf Gardens and Wood Innovation Design Centre.
Tim's favourite part of Aercoustics is the diversity of projects that come through the door – from rail transit to power plants to natural acoustics for performance spaces – there's never a dull moment!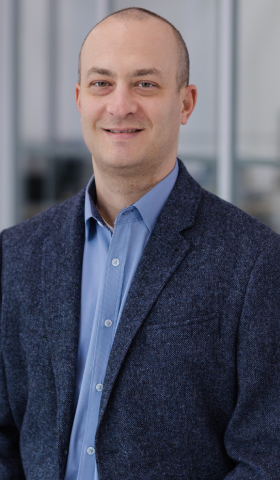 Anthony Roppa
Principal
As an avid guitarist, Anthony plays in, not one but a couple of bands, and is often found in the company jam sessions. This collaboration, whether it's musical or engineering-focused, is what really attracted Anthony to working at Aercoustics initially.
Anthony has led Aercoustics' business development efforts since joining the team in 2013 and holds a Bachelor of Engineering with more than 15 years of technical sales experience. Anthony's unique background in engineering and sales means he brings a different perspective to both strategic planning and client support.
Anthony's favourite part of his role at Aercoustics is building relationships by helping industry professionals grow their businesses and be successful. He also enjoys connecting with other sales professionals as a mentor to foster new industry talent and their career growth.
The projects that Anthony is most proud to contribute to are the ones that make an impact to help our communities for a cause, such as SickKids Peter Gilgan Centre for Research and Learning. For Anthony, the best part about working at Aercoustics is the culture, the way our team holds each other accountable to be the best in the industry!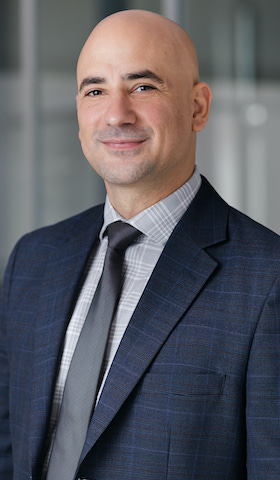 Nicholas Sylvestre-Williams
Principal
When Nicholas isn't busy riding his bike around or parenting three great kids, you might find him teaching acoustics courses or thinking about innovative solutions for the next big project.
Some of the projects Nicholas is most proud of being a part of are the Queen's school of medicine building – a project that really introduced the 21st century teaching technology into the educational system in such an important field and the Pan Am games facilities, knowing that this is a major project for Toronto, he is happy to be a part of the team that is ensuring that the design incorporates good acoustics for a world-stage event. He is also proud to teach the MLEOA (Municipal Law Enforcement Officers' Association of Ontario) acoustics course as he enjoys teaching the students who will be shaping the future as by-law officers in the industry.
His favourite part about working for Aercoustics is simply coming in to work each day with wonderfully talented people and seeing the development of engineer's skills firsthand.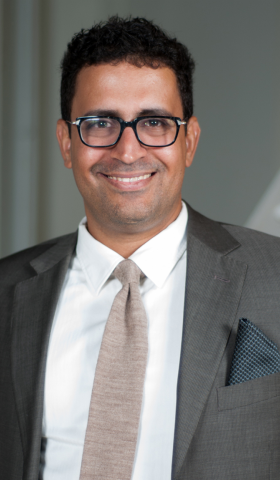 Karen Lilly
Vice President of People and Culture
Karen is a is a seasoned Human Resource, talent management, and learning development professional with 16 + years of experience in People and Culture related fields.
Originally from the UK, Karen is a driven leader and change agent, with a passion for empowering individuals, communities, and organizations through exceptional HR practices. Karen started her career as a high school teacher and moved into HR through interesting career twists, this also included over two years in Risk Management and a year and a half in Marketing. During Karen's time in HR she has designed multi-year people strategies, built comprehensive skills and capabilities assessments, career navigation tools, led succession planning, developed and evaluated compensation structures, employee engagement programs, and recruitment and retention strategies.
Karen and her husband take community engagement seriously and started KidsCan Charity in 2016. KidsCan removes barriers for children and youth so they can play, create, build, and flourish.
Karen's favourite thing about Aercoustics is the amazing team, talent and culture that has been built!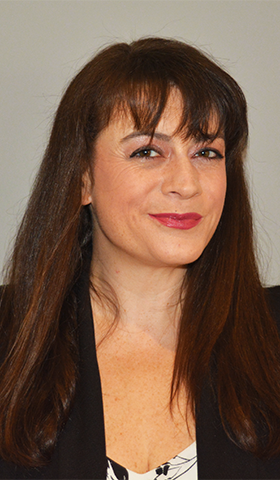 Amanda Robinson
Vice President of Architecture
Her love of travel and desire to see and experience new cultures has brought Amanda to Canada. So far, her work career has taken her to three different continents, seeing acoustic designs from many different perspectives.
With a mechanical engineering background, her key love and passion is architectural acoustics, seeing designs transform from a concept to reality, and listening to the completed product. Within her portfolio of work is ABC Broadcast Studios, University projects from all around Australia, the renovation of Hamer Hall, Perth State Theatre Centre, and research into innovative learning environments.
Amanda also loves training and mentoring the future generations in the field of acoustics, and particularly attracting young women to what has been a traditionally male dominated domain.
She is delighted to join the Aercoustics team and bring her 25 years of experience in acoustics to the organization.