Consider exchange programs for employees to experience working in another country
Experiencing life in other countries broadens horizons and allows you to learn about culture, food and people in another part of the globe. For many years, universities and colleges have embraced study abroad programs as an academically enriched opportunity.
Employers agree. More than 80 percent of employers (according to Leger Marketing employer survey for Universities Canada, 2014.) that hire recruits with cross-cultural understanding and knowledge of the global marketplace say these employees enhance their company's competitiveness.
If you love something, set it free
While companies may want people with global experience, the question is how to get it. Many of our younger team members want to travel so we wanted to figure out how to deliver that option with the benefit of gaining professional expertise without losing our employees to an overseas job offer. The answer for us was to create an exchange program that offers the chance of international travel and professional experience without the need to resign.
Fostering employee growth with new challenges
At Aercoustics, we want to create a culture that encourages employees to embrace new challenges and opportunities. It is all part of our outrageous engineering mantra. Offering unique benefits such as international exchanges meant we could stay dedicated to our culture. Our program was sparked five years ago by an internal discussion but we needed to find a like-minded partner interested in an exchange program. Fortunately, we found that in Australia's Marshall Day Acoustics, another engineering firm specializing in acoustics.
Building an employee exchange program
When one of our employees was looking for consulting work in 2015 while on sabbatical in Australia, we approached Marshall Day to discuss potential options. The success of those initial interactions led to a more formal exchange.
Addie Denison from Aercoustics and Lachlan Deen from Marshall Day were the first participants in this collaborative global exchange program and reported very positive experiences. While Addie was enjoying a six-month placement at Marshall Day's Melbourne head office and relishing in the Australian summer, Lachlan was bundled up and immersed in Canada's winter wonderland working at Aercoustics in Mississauga, just outside Toronto.
A seven-year veteran at Marshall Day, Lachlan said it allowed him to see the other side of the world with the guaranteed safety of a position when he returned. Addie has worked with Aercoustics since graduating four years ago. She took in the similarities and differences that come with working in another country. Working in a new environment was an opportunity for skill diversification, international networking, personal discovery and perhaps most importantly, social and cultural interactions that created memories to last a lifetime.
Broadening our horizons
However, this is more than just employee benefits and retaining good people. For our company, we benefit from the insight employees gain in their international placements and widens our experience and the expertise we can provide to our team and to our clients. We believe that greater exposure and broadening of horizons make for better leaders in the future.
Attracting and retaining talent
Beyond what the employees learn and bring back in terms of knowledge and insight, this exchange program is just one of many ways we are working to attract and retain talent. Providing our employees with the best possible opportunities for personal and professional development is of paramount importance to us, and the team at Marshall Day Acoustics. In the highly specialised and competitive industry of acoustical engineering, it is refreshing to be able to come together to provide unparalleled opportunities for our team members.
We are passionate about our 'outrageous engineering' mantra so we actively encourage our employees to explore new ideas and experiences and an exchange program was a natural fit. With Marshall Day Acoustics, we found a like-minded company that also believes that investing in their employees is the best way to deliver great work.
My hope for us and other companies is that international exchanges become more common and start being a normal aspect of the employment experience, much like it is for university or college students. This may have been our first employee exchange, but it was so positive, that it most certainly won't be our last.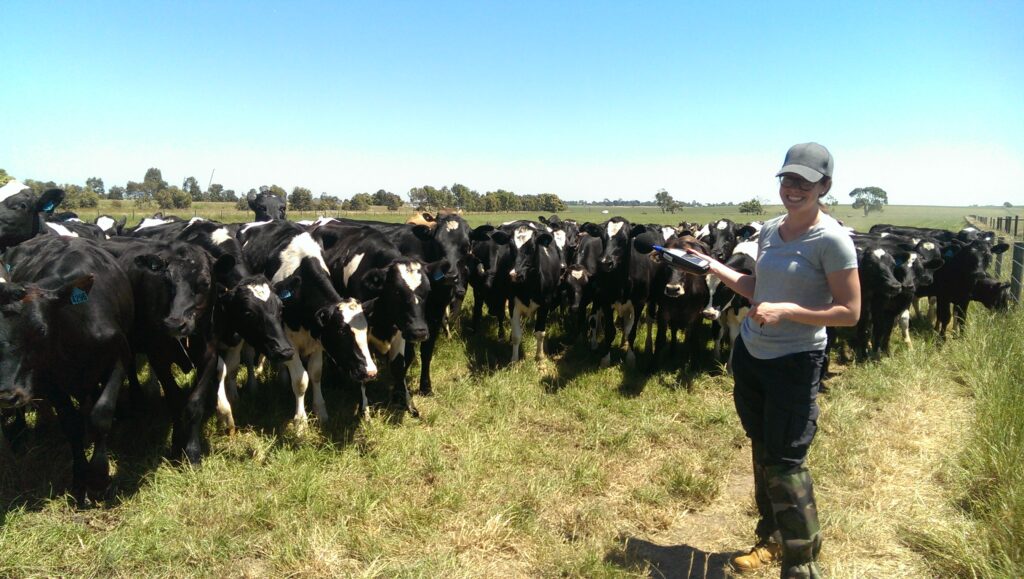 Making new friends in her exchange workplace – Aercoustics' Addie Denison in the Australian countryside.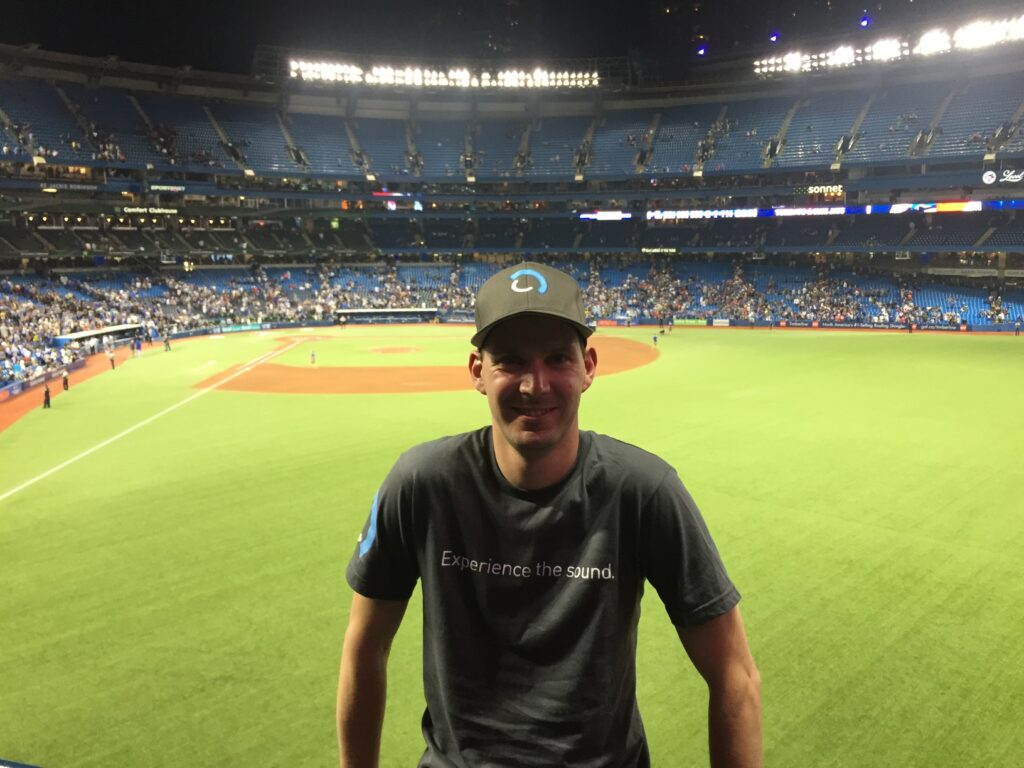 Marshall Day Acoustics' Lachlan Deen taking in a different acoustic environment in Toronto.